RAIN Marks a Milestone: Replenish Africa Initiative Positively Impacts 6 Million Lives
Article Source

The Replenish Africa Initiative (RAIN), a groundbreaking partnership launched a decade ago by The Coca-Cola Foundation, has reached its goal of improving access to clean water, sanitation and hygiene for 6 million people in 41 African countries. Through 120 projects the initiative has positively impacted homes, schools and healthcare clinics in more than 4,000 communities.

Through the collective effort of more than 300 international and local public, private and civil society partners, RAIN has also improved water quality and efficiency and protected critical local watersheds through conservation and restoration work that provide upstream economic services and downstream community water supply.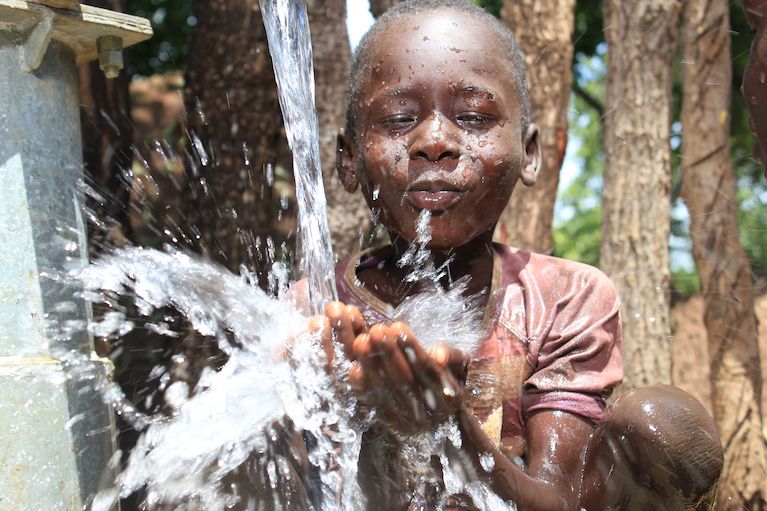 For example, in Kenya, with support from The Foundation, the Kenya Upper Tana River Basin Water Fund was established to address threats (primarily sedimentation) to water supply security for 9 million people living in this watershed. The project made long-term investments in areas such as agroforestry adoption, terracing of hill slopes and reforestation for degraded lands in critical locations upstream. To date, the fund has provided training and equipment to more than 25,000 farmers, reduced soil runoff and water contamination, and increased farm yields.  
Bea Perez, Chair and President of The Coca-Cola Foundation, credited NGO and government partners for their support, dedication and efforts to achieve a common goal of enabling the empowerment of vulnerable communities through water. 

"RAIN is a testament to the power of collective action," Perez said. "Knowing that no single organization can resolve the continent's water crisis, RAIN has demonstrated that business, civil society, NGOs and government can work together to develop sustainable solutions." 
RAIN has equipped healthcare providers to better serve and care for their patients. WASH-related enterprises have created hundreds of job opportunities in infrastructure operations, management and agriculture. In 2020, RAIN helped slow the spread of COVID-19 by providing 350,000+ people with handwashing stations, hygiene supplies and personal protective equipment (PPE).
"Women now spend less time collecting water and can dedicate more time to their family, education, or income-generating activities," said Monica Ellis, CEO, Global Environment and Technology Foundation (GETF), the organization responsible for managing and executing RAIN programs. "This positive impact means that children are less exposed to waterborne illnesses and are therefore less likely to miss school, giving them a better opportunity to reach their full potential." 
As part of World Water Day 2021 celebrations, RAIN partners gathered virtually for a panel discussion to mark the achievement of the program and share best practices for replication from the program. RAIN has revealed several learnings and recommendations, including the importance of partnerships with urban and peri-urban water utilities to increase their capacity to better serve Africa's expanding urban environments and help build resilience to water-related climate change impacts.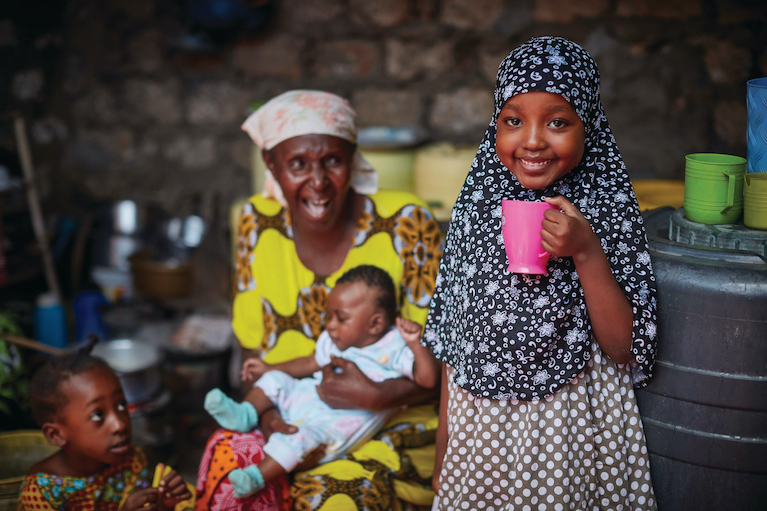 "Africa is experiencing the highest rate of urban growth globally and is home to 21 of the world's 30 fastest-growing cities," said Bruno Pietracci, president of The Coca-Cola Company's Africa operating unit. "Africa is also more vulnerable to climate change than any other region. The Coca-Cola Foundation is committed to working with communities and governments to enhance climate change adaptation and help address the challenges that urbanization creates for the delivery of clean water and sanitation throughout the continent."
More about RAIN: In 2010, recognizing that more than 300 million people in Africa struggled due to the lack of water and sanitation, The Coca-Cola Foundation launched RAIN with an ambitious goal: to improve access to water, sanitation and hygiene for 2 million people on the continent. The $30 million investment supported the United Nations Sustainable Development Goals on clean water and sanitation access (SDG 6). After achieving its initial goal in 2015, RAIN expanded its target with a new $35 million investment to reach an additional 4 million people.
On World Water Day (March 22), The Coca-Cola Company announced a holistic strategy to achieve water security for its business, communities and nature everywhere it operates, sources agricultural ingredients for its beverages and touches people's lives by 2030. Learn more.